How SERVPRO Services Save You Money on Fire Damage Restorations
3/20/2020 (Permalink)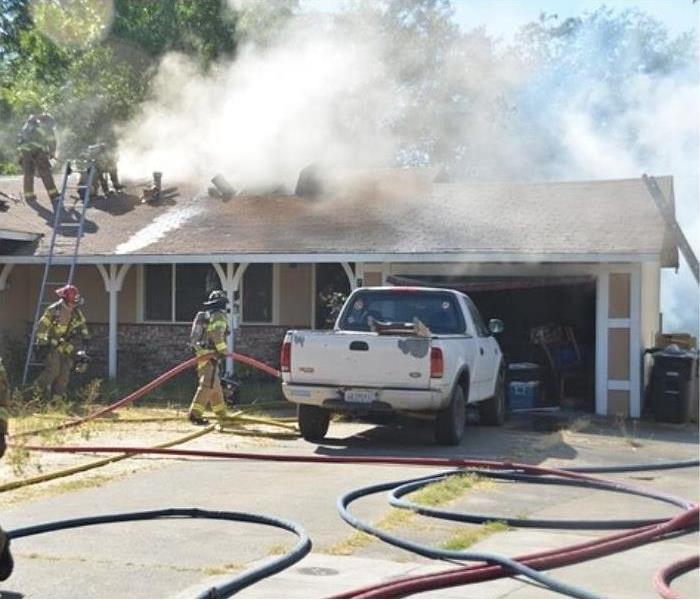 One of the most important factors that can change how much fire damage to your Phoenix home costs in repairs and restorations is how fast a team of damage mitigation professionals can get to the scene and control the situation. Oftentimes, a response that takes too long can make a difference in repair costs. People nationwide trust SERVPRO professional technicians to arrive at their homes quickly and prevent as much damage as possible thanks to a few key advantages we offer.
How We Arrive Faster
SERVPRO of Phoenix crews can arrive within just a couple hours of your first call reporting fire damage to your Phoenix home. We keep our personnel on standby 24/7 to react quickly and make sure every disaster gets handled with professionalism, speed and thoroughness that we have established on a nationwide scale. You can call us, and a live representative can take your call and immediately begin the response process to send help to your home. Be sure to call us as quickly as possible after a disaster to make use of our full capabilities.
Why Does A Fast Response Matter?

Maintaining the sort of readiness that enables us to respond quickly around the clock is neither easy nor inexpensive. However, the benefits of that readiness pay off for our customers. The damaging effects of a fire, such as smoke residues and water-mixed sludges, can cause severe damage over time to your home through chemical reactions with building materials, deep staining, and many other effects. By arriving quickly, we can target the most urgent damaging factors first and stop them from causing any further problems in your home. The result is a faster clean up time, fewer materials replaced, and a lower final bill.
Locally Owned
SERVPRO of Phoenix is a locally owned and operated company with national resources that enable us to handle any variety of fire damage quickly and with minimal costs. Call us at (480) 503-2090 to learn more about our services.