Why Trust SERVPRO with Your Fire Damage Cleanup
3/16/2021 (Permalink)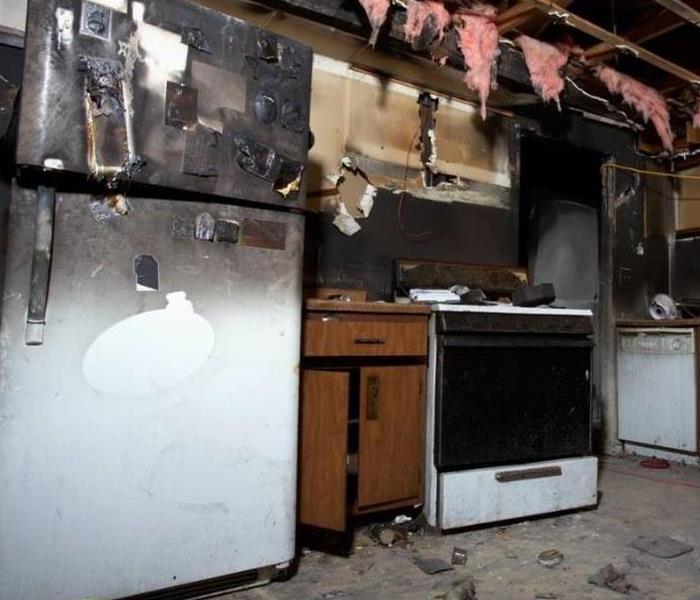 As a homeowner, it is worthwhile to know the right steps to take if your property suffers a fire damage incident. Different levels of fires require different restoration measures, and as a result, it is smart to contact licensed service providers to mitigate any further damage. These are professionals who are IICRC certified and use the appropriate tools and procedures to restore your contents. SERVPRO's team is trained in all aspects of fire damage remediation. Learn more about why you should trust SERVPRO with your fire damage cleanup.

Types of fire damage
There are three kinds of fire damages that any homeowner is likely to experience - minor, medium, and major fire damages. Each is associated with varying amounts of smoke residues, affects different areas, and the severity of the damage. While wet or dry cleaning can be enough to restore minor fire damages, extensive procedures may be required when restoring specific fire disasters. Our SERVPRO technicians inspect your property to determine the extent of the damage before conducting appropriate restoration procedures. Before a SERVPRO technician starts any cleaning and restoration process, they first consult with the homeowner so that they know what to expect and what the process will be.
Getting started on fire remediation

Cleaning is one of the first procedures that may be recommended. Before this procedure can start, it is essential to know the kind of residues, the surface they are resting on, and how to find, remove and dispose of them. After pretesting and inspecting the residues, a SERVPRO technician can choose the right restoration method to use for the best results. After our SERVPRO technicians have identified the residues, they remove them using specialized techniques such as vacuuming and dissolving. When a fire burns, it gives off smoke residues that attach to the surrounding surfaces like walls, furniture floors, and décor within a home. When these residues are loosely attached to an area, removing them using vacuuming might be an option. Before performing vacuuming, our qualified technicians always ensure the area is dry. When the residues are firmly attached to the surface, dissolving them may be necessary. SERVPRO trained technicians use cleaning products to dissolve the particles and later on flush, rinse and dry the area once it is clean. After the cleaning process, SERVPRO technicians follow the local requirements to dispose of the particles. Overall, each fire damage situation is dealt with using our vetted fire restoration process. Homeowners can rest assured that regardless of how severe the damage is, they're being assisted by trained fire damage remediation specialists that know what to do to help clean up the damage.
SERVPRO of Phoenix has several options to mitigate mold, fire, storm, and water damage disasters. Call us at (480) 503-2090 24/7 to help restore your home after disaster strikes.