It's Not Too Soon to Prepare for AZ Monsoons
3/18/2021 (Permalink)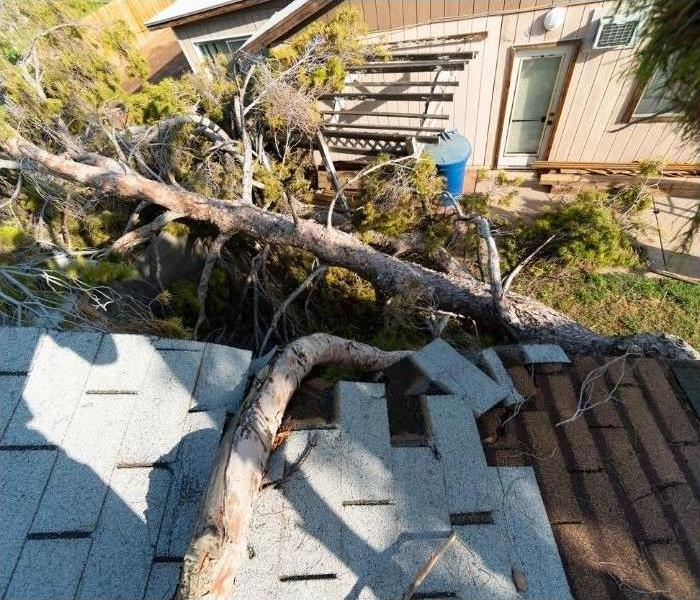 Monsoons in Arizona will be here before you know it, bringing damaging water with them that can threaten your home. Water from a monsoon does not have to spread over a large part of the home to cause flood damage in your home. Water in a small area can do a surprising amount of damage to ceilings, walls, flooring, and other belongings, resulting in unwanted mold growth and odors. It's not too soon to prepare for AZ monsoons! Learn more about monsoon storm damage and what to do.
Standing water after a monsoon storm
After a significant storm, water can seep into your home. Standing water needs to be removed as quickly as possible to stop any further damage to the home and its contents after a flood. SERVPRO of Phoenix technicians can use extractors to get rid of the standing water, even in the most hard-to-reach places. We use our commercial-grade air movers and dehumidifiers to move air out and lower moisture in your home as quickly as possible. If the ceiling below an attic is showing signs of water saturation, we can drill small holes to assist with drying out the area faster and prevent standing water. Our technicians use moisture probes to find out where the water intrusion was so there is no potential for mold growth from untreated areas, which can also lead to unwanted odors. After drying the impacted area, SERVPRO technicians wipe down the affected areas to sanitize and stop the growth of bacteria and microbes. If affected drywall can't be saved through our drying techniques, damaged sagging drywall is removed for safety. Often drying is enough to eliminate odors left from water. All of this is meant to stop mold and odors from saturating the area. If there are any residual odors, we have the resources to neutralize them thoroughly. From drying to odor removal to even building services if drywall repair is needed, SERVPRO of Phoenix can help!
Damage to your home's roof
One rather common occurrence with strong monsoon winds and rain is damaged roofs. When a roof gets damaged by strong winds or fallen trees, and water enters the attic space, flood damage removal needs to happen as quickly as possible to mitigate the amount of damage done to the roof and surrounding areas, including drywall. If the repair to the roof is not completed during the time our technicians are working, they can apply a temporary tarp or barrier to prevent any additional water from entering the home until the repair is finished. Our goal is to stop further damage and help repair the roof as quickly as possible to keep the whole home protected. We know how important a roof is in keeping a home protected and do everything we can to minimize further damage and start the repair process.
Contact us if you experience monsoon damage
SERVPRO of Phoenix is here to help 24/7 if you ever need flood removal from your home. The faster the process starts, the faster our expert technicians can make it "Like it never even happened." Call us immediately if you experience monsoon flood damage at 480-503-2090.