Suffered Monsoon Storm Damage? Take These Steps To Recover Quickly
6/28/2021 (Permalink)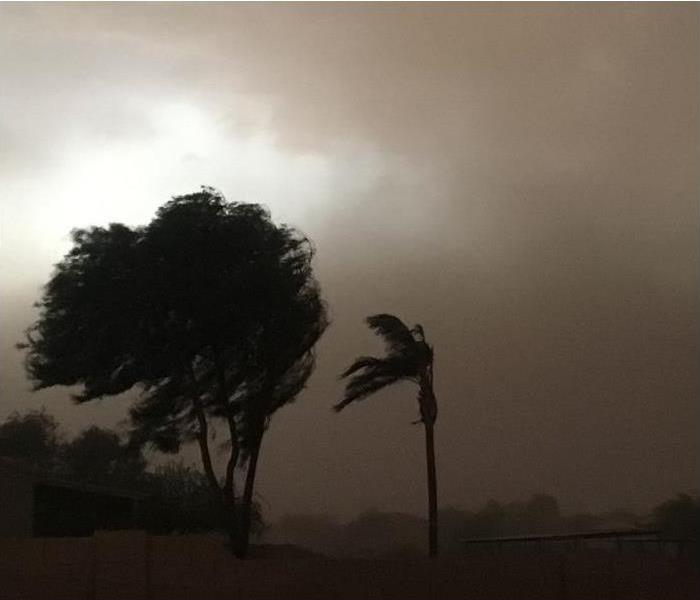 When monsoons arrive again this year, they'll once again leave behind some severe storm damages to homes and commercial properties. Though you may already have flood or storm insurance, understanding the amount of damage to your home or commercial property will benefit you if you experience storm damage. It's no surprise that insurance adjusters are busy during monsoon season, so being prepared prior to their arrival will save both of you time and headaches.
Call the pros when damage happens
If your first call is to your insurance company after damage happens, your second call should be to your local storm damage restoration company, like SERVPRO of Phoenix. Storm damage companies understand the process well and will help guide you through the process, letting you know what to expect. Contacting your damage restoration company will benefit you in the following ways:
You'll receive an initial assessment of storm damages
There will be less time between initial damage and water extraction, preventing further damages
You'll have an itemized list of everything damaged by the monsoon, which you will need for the insurance claim
You'll have photos of any of noted damages, which will help improve your ability to get the claim accepted
Being prepared helps the process
Any monsoon season leaves adjusters overwhelmed which may impact their ability to get to you quickly. By preparing prior to their arrival with the storm damage documentation, along with having contacted the storm damage cleanup company, your adjuster will have an easier time getting things done and the process started quickly.
Another tip for any damage you experience is to take video of the property affected by the storm and collect any receipts for damaged items, if you have them available. Video is especially important if it has been a few days between when the storm hit and the restoration process because by then, mold may have started growing. Now you'll need to have mold remediation and removal.
Call SERVPRO for storm restoration
SERVPRO of Phoenix is the leader in the storm damage restoration industry that you can trust. We take the services we provide very seriously and our customers are important always important to us. Up-to-date with the training and certificates, our techs are not only skilled and experienced, but they have a lot of compassion. Available for storm damage emergencies 24/7, SERVPRO of Phoenix responds quickly! Call 480-503-2090 if you experience any flood or storm damages this monsoon season.