How SERVPRO Addresses Flooded Homes After Monsoon Storms
7/2/2021 (Permalink)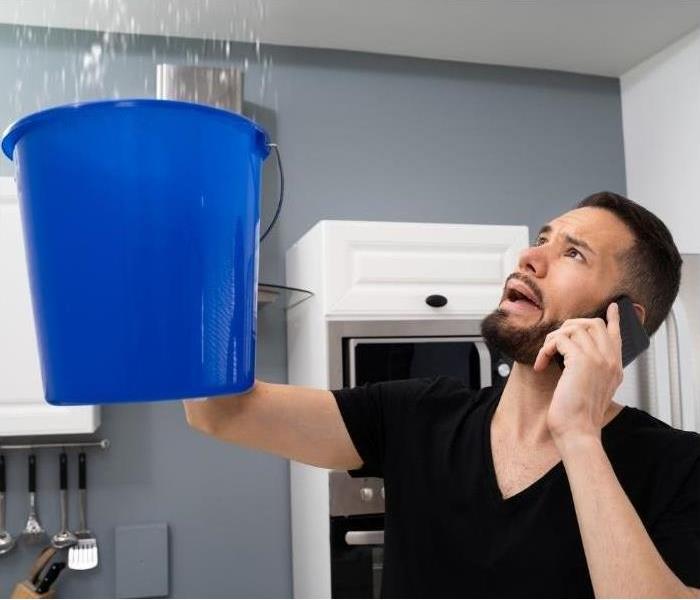 Monsoons can come on fast and furious, dispersing a significant amount of water in a very short amount of time. This can result in homes being flooded unexpectedly. While the amount of flooding might change from one home to another, one of the defining traits of most flood damage is a need for water removal. Choosing the right tool for this task is one of the many obstacles that our SERVPRO of Phoenix team faces as we respond to the emergency.
Doing the job right with the right tools
Our decision on which tool might be best for a certain water removal task depends on several factors, including:
Depth of the stormwater in the flooded areas
Present hazards that might exist in or outside the home
Debris in the standing stormwater
The volume of water throughout the house
Knowing the best machine for addressing flood damage in homes can save customers time and money on the restoration work done to their property needs. Often water removal comes down to one of three primary extractors in our inventory or fleet.
Gas-Powered/Engine-Driven Pumps
Many of the fuel-driven pumps in our inventory have larger intake and discharge hoses, making them better suited to flood water removal where debris and solids might exist. With natural flooding, such as that caused by monsoons, sediment and solids can get carried in with the water, so you need a solution that can address water removal as well as what's in it for the best results.
Submersible Pumps
Electric submersible pumps are among the most versatile water removal tools in SERVPRO's arsenal because they have long discharge lines. These powerful units don' draw excessive electricity, making them ideal for recovery efforts where the power has gotten severed or is significantly limited.
Wet Vacuums and Wands
When water depth gets below two inches in the affected area, submersible pumps are no longer effective. Wet vacuums are the staple of low depth water removal, as our vacuums can have numerous attachments that can help remove water from flooring and carpeting as well.
Call SERVPRO if you experience monsoon flood damage
Because monsoon floods can present several scenarios when it comes to water damage and flooding, having options for water removal is critical to the success in water remediation efforts. We strive to provide a fast response to these emergencies, ensuring that conditions do not worsen dramatically before we can get pooling water under control with extraction equipment and techniques. No matter how severe water losses might be after a flood, you can count on our SERVPRO of Phoenix for effective water removal solutions. Give us a call today at 480-503-2090.