Fight the Flood Damage in Your Home with Professional Water Damage Remediation
8/23/2021 (Permalink)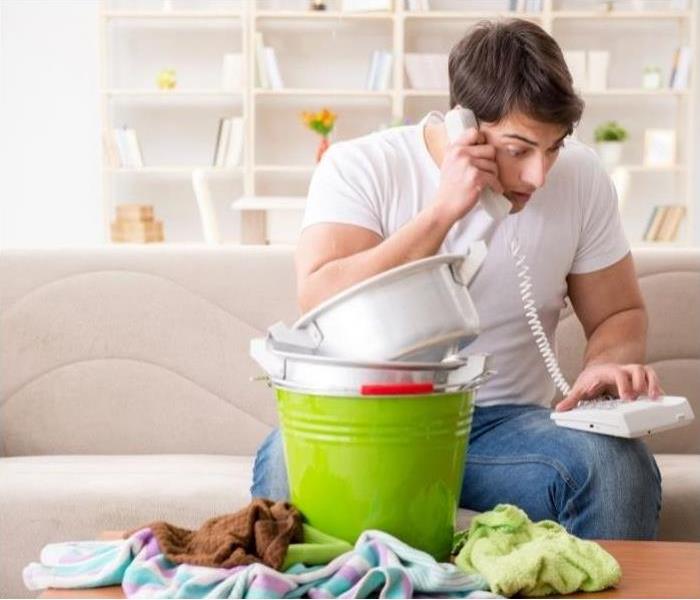 Water can be quite merciless in the amount of damage it can do to a flooded home. It can seep through solid materials like concrete or blocks if given enough time and make its way into any crack or crevice found on your property. If you experience a flood in your home, it's important to work with professionals to get it addressed immediately.
Professional water damage restoration
A professional water damage restoration specialist in Phoenix can help you fight back against water issues damaging your home. With a variety of tools, experience, and training a quality SERVPRO technician will work hard to produce the results you deserve. There is no reason for you to take problems like this on alone, in fact, it is likely better that you seek help from the start. With years of experience, SERVPRO can remove water from your home and address the resulting damage.
How water can damage your home

SERVPRO technicians respond to a variety of water intrusion situations and provide custom solutions to make sure it's addressed. Since flooding can happen to homes for a variety of reasons, addressing the source of the water, removing the water, and repairing the resulting damages takes expertise to handle each unique situation. During the winter months, you may have problems with frozen or broken pipes depending on the weather. When a pipe bursts, you can easily find your home filled with over 6-inches of water within minutes. Though not typical in Phoenix, unusual winter freezes do happen, leaving homeowners unprepared. Some homeowners have had issues with their pool. If allowed to overrun while refilling your pool, water can quickly fill a basement, flooding storage and causing significant damages. SERVPRO also responds to a variety of issues concerning washing machines or dishwashers. A malfunctioning appliance can flood your home within minutes, leaving little time to react. Causing serious damage to your flooring, furniture, and belongings, or even leading to additional hazards that make it hard to recover.
How water is removed and damages addressed

It takes industrial-grade water extraction equipment and infrared moisture detectors to get water out of every nook and cranny where water seeps into. While homeowners mistakenly feel they can clean up water on their own, without a thorough job, other issues such as mold and odors can occur. Cleaning, deodorization, and sanitation technicians with the proper training provide you with your best opportunity for recovery after a home is flooded. We follow a specific water restoration process to ensure the best outcome.

All you have to do is contact SERVPRO of Phoenix to receive quality one-stop solutions; we can help you recover from most of the problems that occur in your home, call us today at 480-503-2090.