Dealing with Odors After a Fire at Your Business
7/11/2022 (Permalink)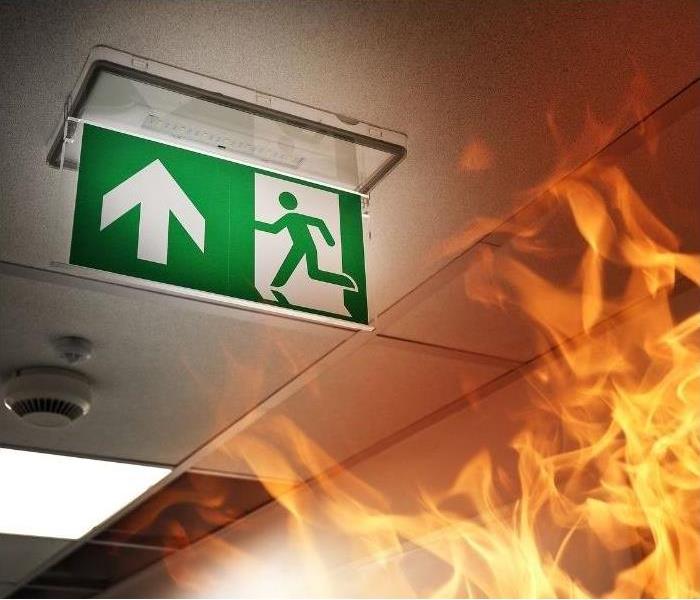 One of the biggest challenges after fire damage occurs to your commercial property is getting rid of the damp and musty odor. It is especially important if you own a bar or a restaurant as patrons can take odors as an indication of uncleanliness. Learn about addressing the aftermath of fire damage in commercial buildings so you're prepared should you experience a blaze in your Phoenix business.
Odor removal after fire damage
When a business experiences fire damage, addressing the fire damage from the flames isn't enough. If left untreated, damp walls, carpeting, and other materials caused by firefighters fighting the blaze can cause a lingering odor in your business. SERVPRO's professional restoration experts can eliminate such odors from your property after an occurrence of commercial fire damage in Phoenix. We use a multi-approach method to eliminate odors after any type of fire damage. A variety of deodorants and odor combating techniques can eradicate odors in no time. Our technicians are trained to know just how to address each unique situation.
Various methods used for odors
Odors often come from different sources after a fire damage incident. It can be hard to find all the sources and determine a specific method to combat them individually. The odor could be smoke residue, from the dampness of fire retardants, or a burnt small from the flames themselves. That's why we use multiple methods that use various deodorants to get a better result. Our IICRC certified SERVPRO technicians use a combination of various types of deodorants that can combat the most common smells after a commercial fire damage event. They understand that different fire-damaged materials can cause ongoing odors and know best how to address the damage to fight ongoing odor issues.
Several types of deodorants
Only one type of deodorizing agent is not enough to combat smells from various sources. Different odors need different deodorants, so our technicians know how to use the best products for the job. Masking agents are often used to cover up bad odors with a pleasing-smelling chemical. Professionals use these agents to combat strong, offensive odors caused by fire or smoke damage. Pairing agents combine with the odor-causing particles in the air and neutralize them. Agents such as Ozone gas are used after a move-out. It is a reactive molecule that can combine with the odor-causing particle and neutralize it. The technicians use this method if the odors have permeated deeply in the surfaces and are otherwise difficult to resolve.
Work with SERVPRO
Working with professionals who are trained in odor removal in commercial buildings after a fire can ensure your business is back to pre-fire damage conditions and ready to open for business. Call SERVPRO of Phoenix today at (480) 503-2090 to discuss your fire damage remediation needs with one of our professionals. We'll help you get beyond the fire damage and get back to work.